Circassian Beauties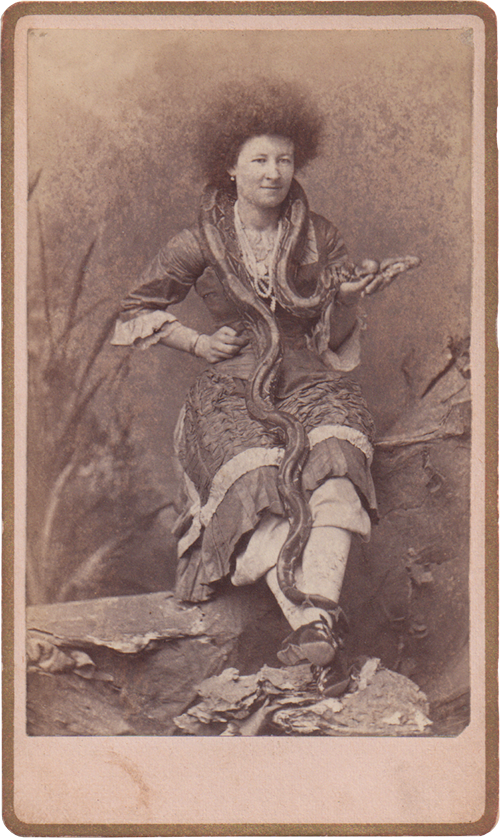 Barnum was the master at duping the public for the sake of a dime. One of his earliest humbugs was the FeeJee Mermaid, a piece of taxidermy consisting of monkey's head atop the tail of a fish. While he didn't invent the mermaid, he used it to launch his more exotic exhibits, following it in a year with Tom Thumb. Another of his more famous fake acts was the Circassian Woman.
First exhibited in the 1860s, Barnum billed The Circassian Beauty as the purist example of the Caucasian race, brought to America from Circassia, located on the Black Sea. In reality they were beautiful young women made up to look exotic, usually by teasing their hair. They frequently were given a name containing the letter Z. The Circassian Woman could sometimes be seen performing with a large snake.
The young woman in this carte de visite, Aggie Zolutia appears to be an albino, a feature which only adds to her exotic persona.