Charles Tripp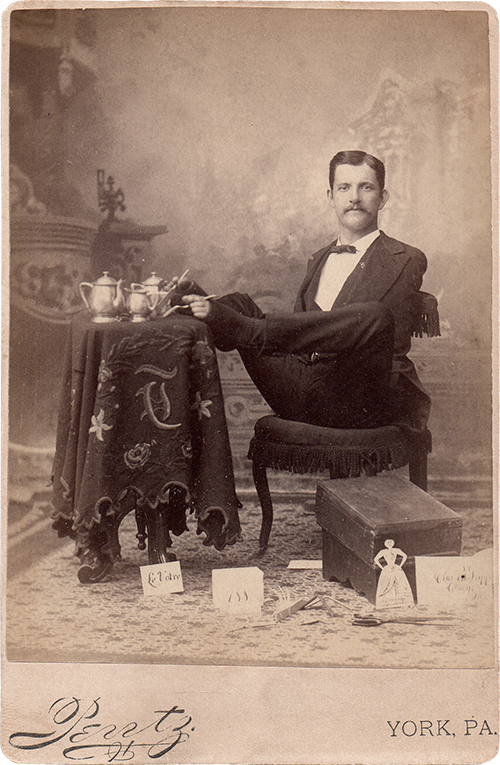 One of the more handsome of Barnum's performers, Charles Tripp always dressed in fine clothes, a dapper man of his time. Charles was born without arms and as a child learned to use his feet with great dexterity. He was one of Barnum's stars whose performances consisted of acts appearing spectacular to the audience but were, in reality, quite easy for him: pouring tea, cutting paper dolls, and writing. On the reverse of the cabinet card below is an example of his penmanship, better than most who were blessed with hands.
In 1903 he participated as secretary in a conference with other performers, working for the Barnum & Bailey Circus. Referring to themselves as The Protective Order of Prodigies, they demanded that Bailey stop using the term "freaks" and use "prodigy" instead. He was quoted in the New York Times as saying,
"We can't endure this… We are all ladies and gentlemen, and we act so. None of us are frights. We are greeted courteously when we go out into the streets."1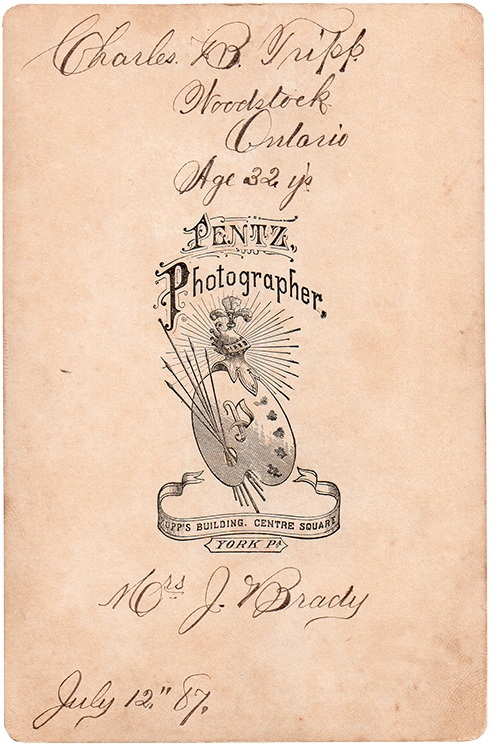 At the turn of the century he took up photography and was billed as The Armless Photographer.
Charles died in 1939 in Salisbury, North Carolina after a long distinguished career.