John (James) Coffey the Skeleton Dude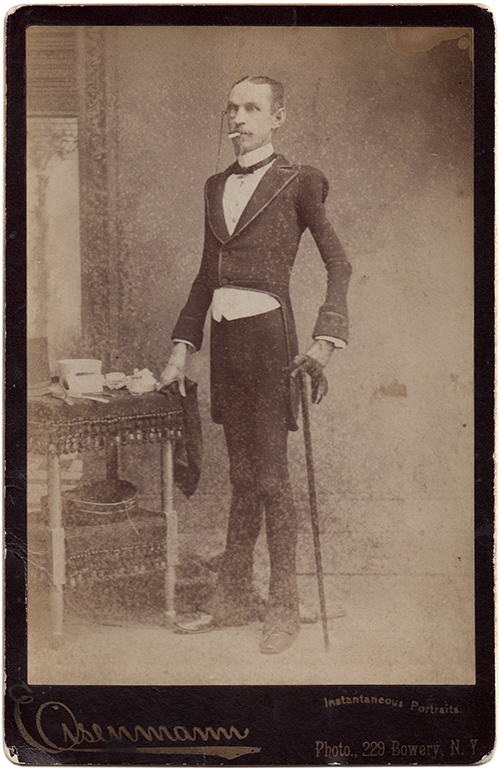 Any man can achieve an attenuated frame abstaining from food, but it takes a true prodigy to ingest large amounts of sustenance and maintain the body of a human skeleton. Like any respectable human skeleton, John Coffey had a voracious appetite and yet sported a skeletal frame. No cause for his condition was ever found. At age 32 he stood five feet and six inches weighing no more than 70 pounds.
Dubbing himself The Skeleton Dude, Coffey traveled Europe and the Unites States in a number of circuses and traveling shows. He cultivated the image of a dapper, eligible bachelor, often sporting a formal suit, a cane, and a monocle in his carte de visits and cabinet cards. As part of his act, he would flirt with female members of his audience. Eventually he began staging weddings in every town he visited, marrying Emma Scholler, an ossified girl many times over.
In the 1890s the dapper bachelor settled down in a genuine marriage with Mary Eveline Cutright. Upon retiring from show business he tried to make a go as a palm reader but eventually gave it up and never found another career.
Unlike more successful human oddities, the Skeleton Dude died penniless.