Annie Jones The Esau Lady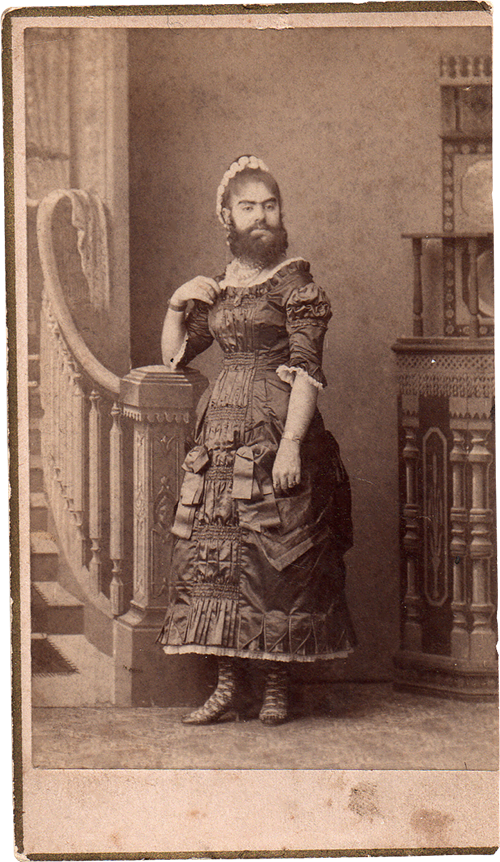 Born with hirsutism, having more facial hair as a child than many adult men, Annie Jones seemed destined to be a sideshow performer. As an infant she caught the attention of P. T. Barnum who soon started exhibiting her as The Infant Esau, a name that would follow her throughout her career. As she matured, she changed her name to The Esau Child and eventually The Esau Lady.
As was the fashion with bearded ladies, she was depicted as the epitome of femininity, often posing for photographs in front of a mirror with long fashionable hair, wearing a pretty dress. Her act consisted of performing music and singing. She was rumored to be quite proficient at the mandolin.
Apparent she had a penchant for sideshow talkers, over her life she married two of them: Richard Elliot to whom she was married 15 years, and William Donovan.
Later in life, Annie claimed to have turned down a number of painters who asked her to pose as Jesus in their work1.
Annie died of tuberculosis on October 22, 1902 after a long and distinguished career.