Francesco Lentini the Human Tripod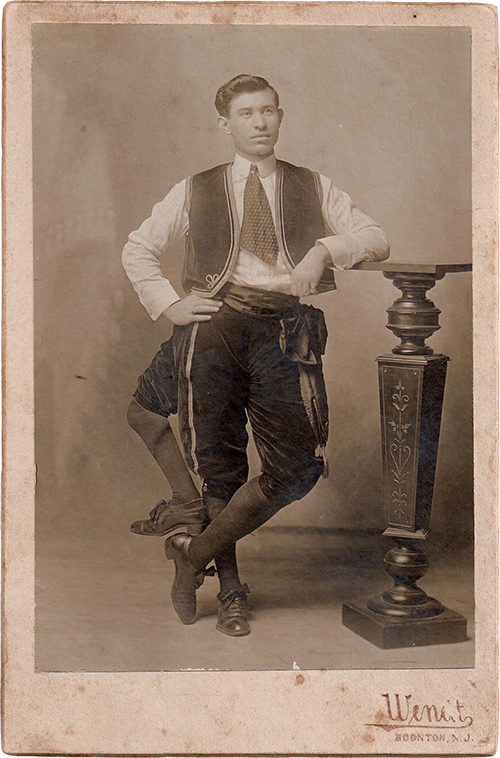 The man who would become known as "The Human Tripod" had a backstory that is a little hard to pin down. According to one account, Francesco and his family immigrated from Sicily in 1887 when he was eight years old. Born with a third leg growing from the base of his spine he could've have had a sideshow career as a child but instead chose to first pursue his education.
In another conflicting account, he was shunned by his parents, taken in by a sympathetic aunt, and eventually sent to live in an home for disabled children. It was there that he saw children with disabilities far worse than his and gain an appreciation of life.
Whichever story is true, if either, once he entered show business, he became very popular. Francesco could move the third appendage independently and as part of his act, would use it to kick a football. He was an opinionated man who would often lecture on a wide variety of topics while on stage. His autobiographic pamphlet starts with his life story then moves to a variety of other subjects including hygiene, extra-marital sex and a woman's behavior when pregnant.
The purpose of this volume is to give in concise form, and in plain, clean, common-sense language, the all-important information about sex and procreation and the appertaining law of health and hygiene as established by the best modern authorities.1
Lentini had a long career and was so respected by his peers, that he was often referred to as "The King."