Ella Ewing the Missouri Giantess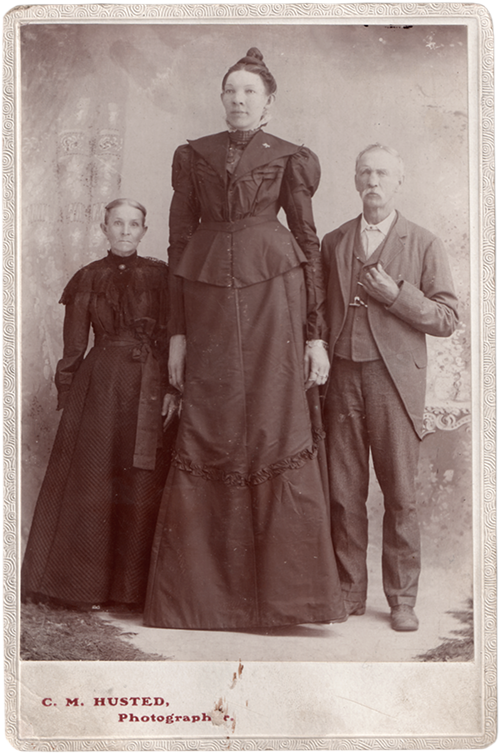 Ella Ewing was born a normal child in 1872, in Lewis County, Missouri. At the time no one knew what fate had in store. It was at age seven that she would begin to grow at a rapid rate. At age 17 she towered over her peers at seven feet. Upon her death she stood at eight feet.
Ella called her first performance a failure. Her negative experience of reading the Declaration of Independence at a Fourth of July celebration would turn her off of performing. After a lot of coaxing, she was finally convinced to go on stage where she was billed as The Missouri Giantess. As many giants who performed in sideshows, she would often pose for carte de visite and cabinet cards with her parents who were of normal stature.
Ella had a very successful career, her travels including Buffalo Bill's Wild West Side Show, Sells-Floto, Ringling Bros. Circus and the St. Louis World's Fair. She earned enough money to build a house in Gorin, Missouri designed for a woman of her impressive stature. Included were 12 foot high ceilings, nine foot doors and a bed over eight feet long.
Ella never married and died from pneumonia on January 10, 1913. She was buried in the cemetery adjacent to the Harmony Grove Baptist Church.